On Tuesday 11th of February the last one in a series of preparatory wokrshops across the partnership took place. Students from Sofia and Brussels came together during a virtual meeting and with the help of technology there were able to meet, greet and exchange cultural practices and ideas.
Belgian students were split in groups of 3 or 4 and with the use of tablets proceeded in group discussion with the Bulgarian counterparts (also split in groups). In each group participants had the opportunity to introduce themselves and discuss aspects of their city and school life. Belgian students were particular interested in getting to know more about Sofia and Bulgaria in the light of their forthcoming visit there. Bulgarian students from their part were more than willing to share knowledge and suggestions with the Belgian students.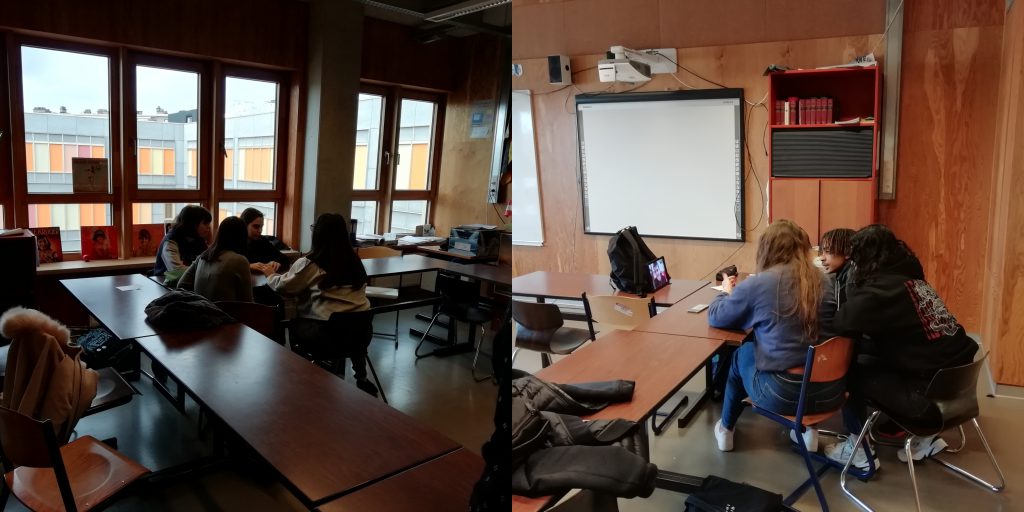 The workshop was implemented in a very warm environment while students show highly levels of commitment in the activities which both groups seemed to enjoy much. At the end of the session, which lasted for more than an hour, students exchange their social media details and promised to stay in touch in the coming period.