As the trip preparations across the partnership are ongoing, students from "La Mina School of Barcelona" and "GO! Atheneum Unesco Koekelberg" of Brussels met for the first time in the light of the upcoming visit of Barcelona students to Brussels this March.
For the needs of the workshop students from each school were split in groups of 3-4 students. Then brief 8-minute-long virtual meetings were held each time between one group from Barcelona and one group from Brussels.
Within that framework students presented themselves and discussed a range of topics related to their cities and countries. Students from Barcelona posed questions to their Belgian counterparts in order to get an initial insight to Brussels and Belgium.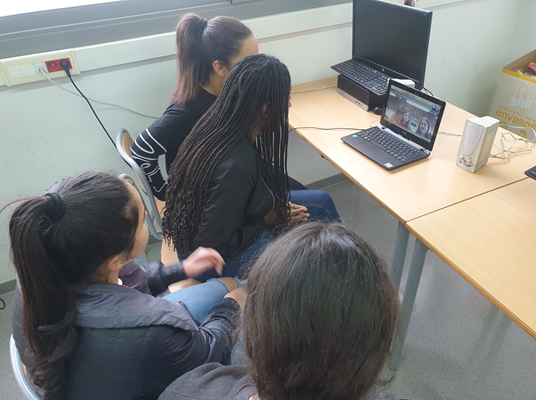 The effectiveness of the workshop and the "working in small groups" approach was obvious by the relaxed atmosphere and the proactive attitude and involvement of the students.
Students closed the session with the promise of continued communication in anticipation of the trip and the face to face meeting with each other.