On the 17th of December 2019 students and teachers from 2nd Lyceum of Vrilissia and 127 SU Ivan Denkoglu came together, for the first time, during a virtual skype meeting in order to meet and warm up for their preparation activities in anticipation of the visit of the Bulgarian students to Athens the coming April, within the framework of the BAS project.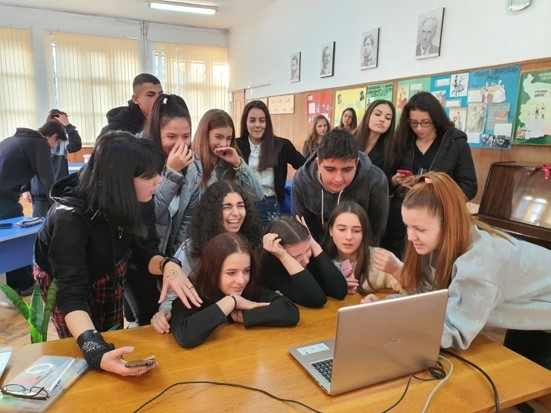 Although initial communication between the two groups had already started few days earlier, during the meeting the guest Bulgarian students and the host Greek students had been provided with the opportunity to present themselves to each other, discuss and exchange ideas in a warm and welcoming environment.
The meeting was kicked-off with representatives, from both sides, introducing themselves. Sofia partners invited Greek students to present themselves while Greek students using the messenger application, at the same time, challenged, through a common messenger group, the communication and dissemination of messages. Τhereinafter Greek students proceeded with providing a brief description of the school and the main interests of the students followed by an open discussion based on questions concerning favourite subjects, out of school activities, entertainment, hobbies and expectations of the visit to Athens from the Bulgarian side.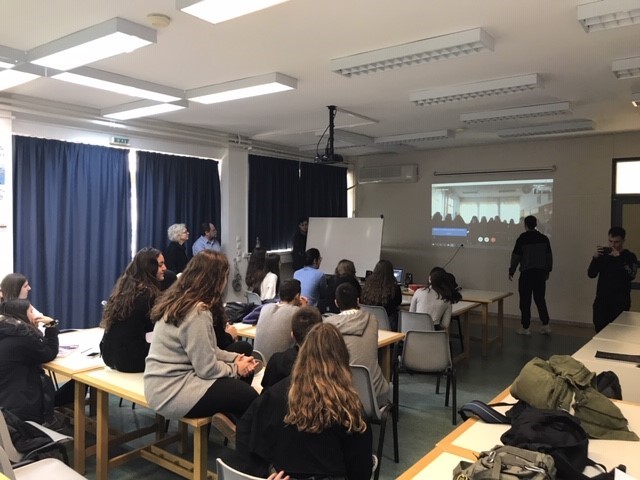 The meeting closed with a pleasant surprise form the Bulgarian students that ended up the meeting with preforming a traditional dance. Further communication, after the end of the meeting, is carried on through social media.