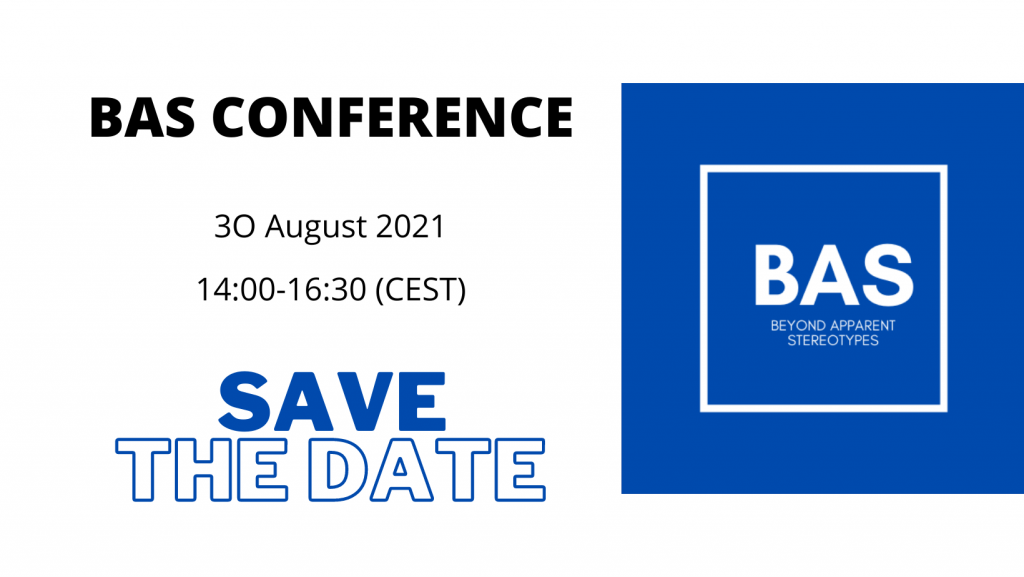 The project
The objective of the Erasmus+ BAS project is to develop intercultural competences and skills among 15/16 years old students in secondary schools. BAS wants to tackle and surpass existing stereotypes and lower prejudice. The project wishes to provide students with a deeper insight into cultural characteristics, such as lifestyle, cultural heritage and social habits of students from other European countries. This is achieved with the help of a transnational approach and the encounter with the 'other' through a series of intercultural exchanges.
The event
The conference "Beyond Apparent Stereotypes: The BAS project experience" will be held online on the 30th of August 2021 from 14:00h to 16:30h (CEST) via Microsoft Teams. The conference will share the BAS intercultural exchanges experiences while giving an insight on the results of the trifold research that was developed in parallel to explore students' attitudes and beliefs with testimonies from the parties involved.
You can register for the online conference through this link. Deadline for registrations is the 26 of August 2021.
The week before the meeting you will receive the detailed event agenda along with the link to the meeting. Check the flyer attached for the practical details.