The fourth and final of the BAS cultural exchanges took place on the week of 22-26 February 2021. 127 SU Ivan Denkoglu in Sofia hosted students from GO! Atheneum Unesco Koekelberg (Brussels) in a series of virtual activities.
The Exchange
Students of 127 SU Ivan Denkoglu, supported by the schools teaching staff, organized and susccesfully delivered a series of virtual activities for the "visitors" from Brussels. The guest students from Brussels, Belgium had been provided with the opportunity to interact with their peers in Sofia, Bulgaria while comparing their cultural context with that of the hosts.
The Activities
Various virtual activities were implemented throughout the week, including:
presentations of the host city and school,
open discussions on topics of interest (getting to know each other),
Bulgarian and Dutch language sessions (Language Exchange).
Kahoot Quiz session.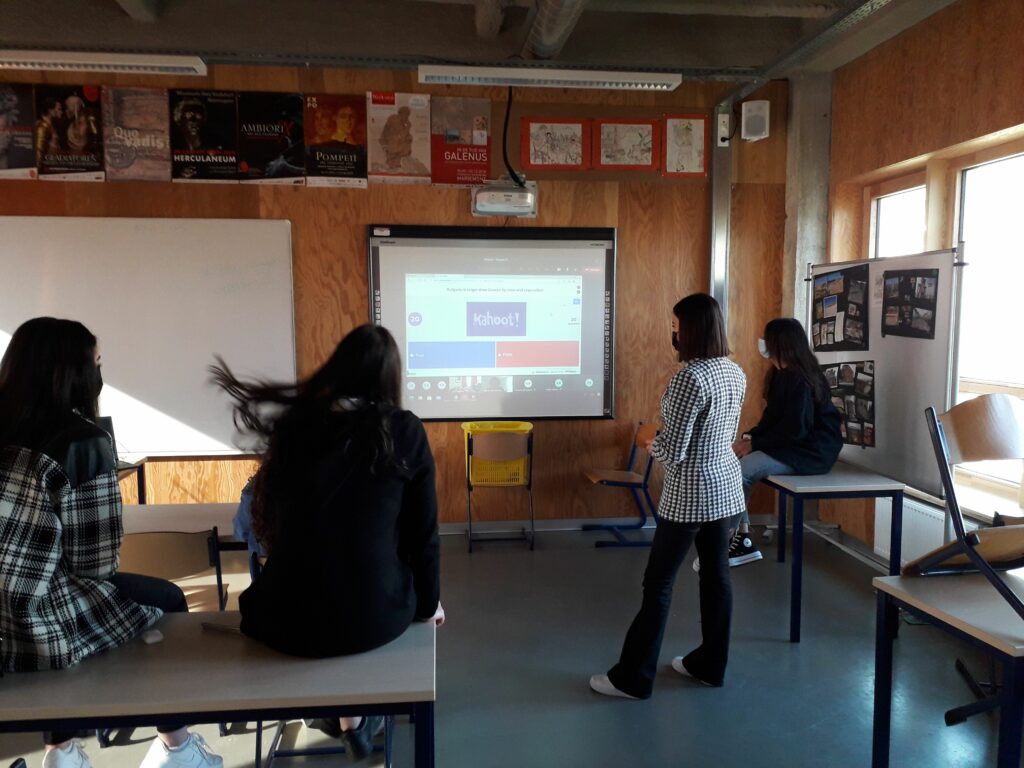 Highlights
On the first day of the virtual exchange week Bulgarian students prepared and delivered a highly engaging "Who got talent" session for the guest Belgian students. Students of Ivan Denkoglu showcase their talents in dance and music while presented at the same time aspects of Bulgarian music and dance tradition. During the presentations of the Bulgarian students, the Belgian guests were asked to actively participate and a discussion on similarities between the Belgian and Bulgarian music and dance traditions followed.