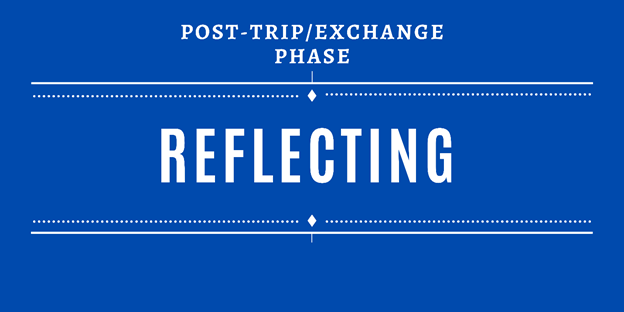 The post-trip phase provides an opportunity for participants to reflect on their authentic experience and integrate the on-site learning.
After the end of the cultural exchange trip experience participants should:
1. Access students' post-trip reflections: Students are asked to fill in a post-trip survey in order to compare the results with that of the pre-trip survey and see in which ways the trip objectives have been achieved or not. The survey highlights the benefits of such project in terms of learning experience and exposure to different cultural contexts while provides at the same time an assessment of the methods and activities implemented and opens the road for future improvements.
2. Run an unofficial debriefing session where students and teachers can evaluate and discuss their experience.
3. Disseminate the experience: The teachers and students participated in the exchanges are encouraged to share the experience and knowledge gained through the cultural exchange trip with other students and teaching staff within their schools.